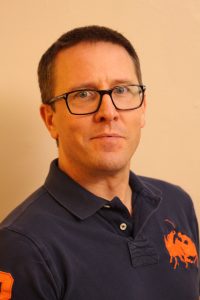 Welcome to the Ponteland Repertory Society and thank you for taking the time to find out more about us. Ponteland Repertory Society has been in existence for 90 years and has, perhaps because of its position in this village community, always enjoyed the loyalty of local people, some as performers and others as audience members. We are very lucky to have plenty of local support for our traditional pantomimes, musicals and plays and we are all incredibly proud of our heritage and our spiritual home the Ponteland Memorial Hall.
Naturally, we wish to captivate and delight audiences and we try to allow our creative teams opportunities to work in a range of diverse performance styles. For example, Oh What A Lovely War, Teechers  by John Godber and The Wind In the Willows  by Alan Bennett were all productions that broadened our perceptions of what we could do and A Kind Of Alaska   by Harold Pinter provides further experimentation in a theatrical genre unfamiliar to many of us.
It is the aim of the Society to find further opportunities for our actors and directors to explore different kinds of theatrical expression that they might not otherwise have experienced and to balance this with work in more traditional plays and musicals, Aladdin , Oliver The King & I  etc.
We are structured as two societies in one. We have the Preppies Youth Theatre group to develop the full appreciation of the creative arts in young people 9-18 years  which then feed into the main Repertory Society. As well as the acting talent we always need help with lighting sound, set design & construction and back stage Costumes & Make-up, so if you are interested please contact Carole the Vice Chair.
Jason Long
Chairman.